ASCS Human Library
7:00pm , Saturday November 5
In recognition of Adoption Awareness Month (November 2016) the Adoption Support Centre of Saskatchewan is hosting a Human Library on November 6, 2016.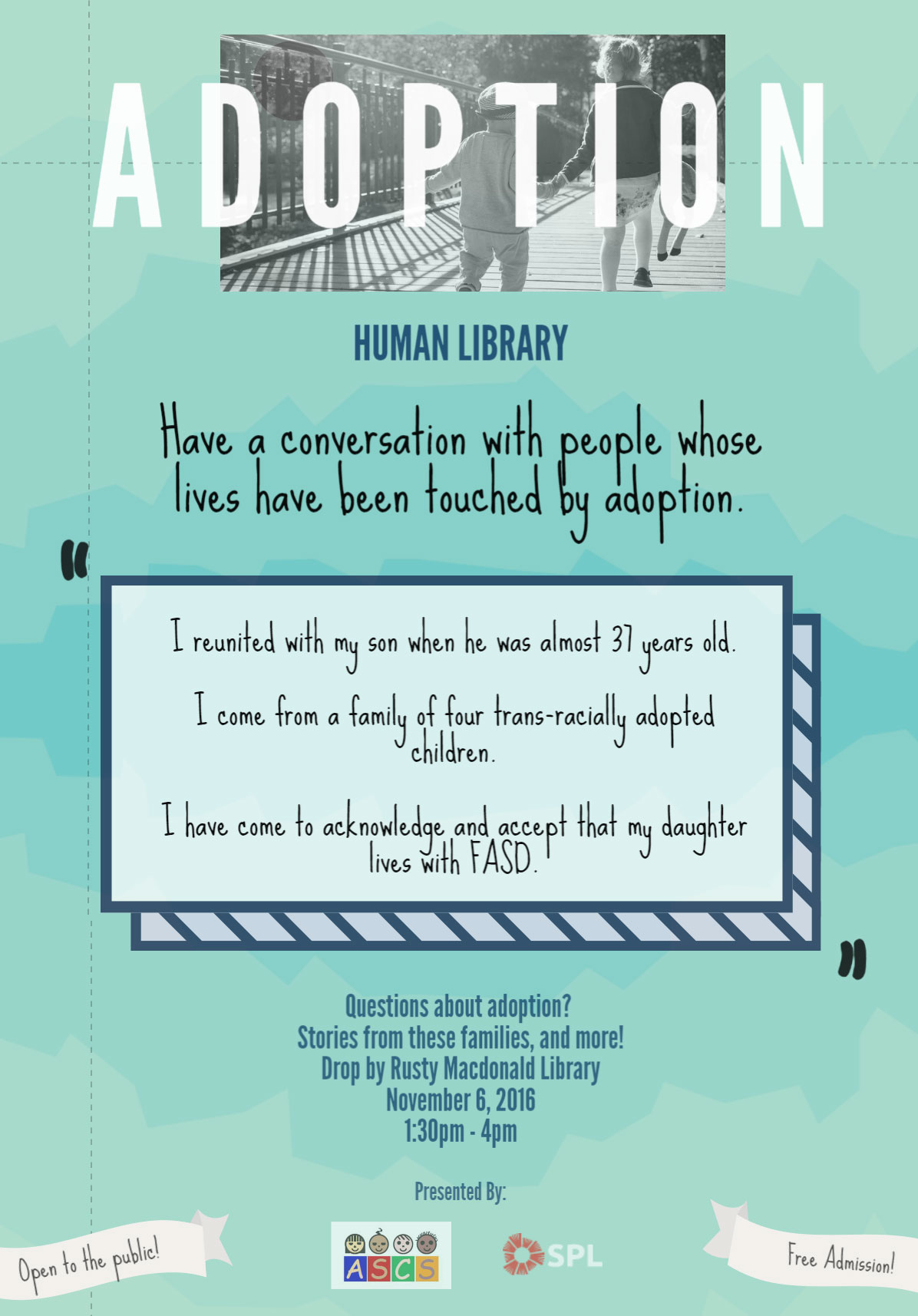 A Human Library is an event that aims to create dialogue and understanding between people. Individuals volunteer as human "books" and participants in the event can "read" the book—meaning they would have a one on one conversation with the volunteer and share in a dialogue about that individual's experience.
This event is free and open to the public. November 6, 2016. 1:30PM - 4:00PM at the Rusty MacDonald Library (225 Primrose Dr, Saskatoon, SK S7K 5E4).